Highlights # 3 October 2017
The newsletters from FME HighEFF will update you on some of the recent activities within the centre or associated activities. In this newsletter you can read a bit about an internal workshop to enhance strengthened collaboration within FME HighEFF and information about a relevant workshop on High Temperature Heat Pumps (hosted by associated project

HeatUp).
And… please note the dates for the upcoming FME HighEFF workshop; 25th

and 26th

October!

Kind regards
Petter E. Røkke
FME HighEFF Center manager
Case Studies (RA6):

Novel Dairy Energy System with HTHP

Eight different energy solutions for a new dairy are compared. The dairy will have heat and cold demands at three and two temperature levels respectively for building, storage and processes. The findings are based on hourly demand for an entire year.

The solutions included direct and indirect cooling and heating with CO2 and the use of a high temperature heat pump (HTHP), either a propane/butane cascade or a hybrid heat pump.


Today's standard solution, cooling with CO2 without using the surplus heat, and heating with electricity and district heating formed the foundation for comparison and potential for improvement.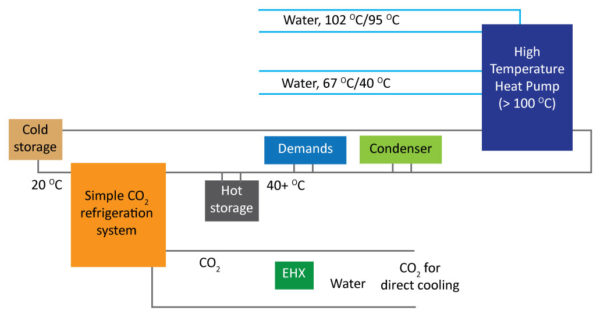 A question of power: the politics of kilowatt-hours
A new article published in the open access journal www.nordicsts.org reveals the complexity of energy efficiency in energy clusters (industry and building complexes). By analysing the achievements of energy efficient solutions as not only engineering, but also social and political work, the article draws attention to the way technological solutions do not exist in a social and political vacuum. Read …


Energi21
strategic work meeting addressing industrial energy efficiency

On Thursday 7 September, about 20 persons attended a work meeting entitled "Industrial energy efficiency" (Energieffektivisering i industrien), held at the offices of the Research Council of Norway. Nine of the participants represented partners in the HighEFF CEER. As well as research partners and an associate partner (Enova), the meeting was attended by industrial partners from the HighEFF sectors "Metals and Materials" and "Oil, Gas and Energy".



The area of focus "Industrial energy efficiency" was the key topic of the discussions. The meeting was kicked-off with a presentation of an outside-world analysis by Thema (link?), which addressed the various areas of focus included in the current strategy, and possible new ones.



There was broad agreement that the area of focus is highly relevant and that Norway is in a good position to make a contribution within its

Energi21

mandate, focusing on increased funding for R&D and implementation.



The meeting proposed some modifications to the objectives, such as a focus on:

Energy storage in preference to heat storage (in order also to cover cold energy storage)
Integrated industrial clusters
Better integration with other areas of focus, such as
- System thinking for total energy systems
- Large-scale energy storage concepts for surplus electricity and heat
- Hydrogen


The meeting also drew attention to the importance of coordinating the

Energi21

strategy with the

OG21

strategy. Proposals were also put forward to make the wording of the objectives of the current strategy clearer and less restrictive. Among the key research topics suggested were

energy storage

in combination with the energy system, and

digitalisation

as a means of controlling and optimising energy use, among others.
Visit from Doshisha University, HighEFF's
Japanese university partner
Prof. Yamaguchi from

Doshisha University

visited NTNU and SINTEF 30th August - 8th September. During this week, several meetings and discussions with the HighEFF team were arranged and he also did scientific lectures for experts within NTNU and SINTEF.


One of his expert fields, particularly relevant for FME HighEFF, and work corresponding to the Working Plans of HighEFF, is cooling and cold storage concepts at ultra low temperatures (-70⁰C) based on CO2

dry ice sublimation and storage.


Prof. Yamaguchis and the coauthors work related to this has been published as a conference paper at "The World Engineers Summit – Applied Energy Sumposium, Fourm: Low Carbon Cities and Urban Energy Joint Conference receiving the best paper award, and a journal article has been submitted for review in the

Elsevier journal Energy Procedure.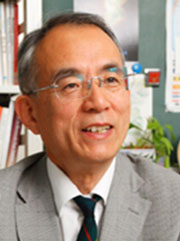 Prof. Hiroshi Yamaguchi, Doshisha University
Centre workshop 25th
and 26th

October, in Trondheim

Please reserve these dates for the upcoming workshop to be arranged in Trondheim. Focus for this workshop will be to discuss and set directions for the work plans for FME HighEFF in 2018.



More details about the agenda will be distributed shortly, but for now we ask you to reserve the dates.
HighEFF Contacts:
How to get informed
Our website is up and running. We will use the website to announce upcoming events and workshop, meetings and conferences, news and results. I hope you will find the website interesting and informative and that you will use it frequently.