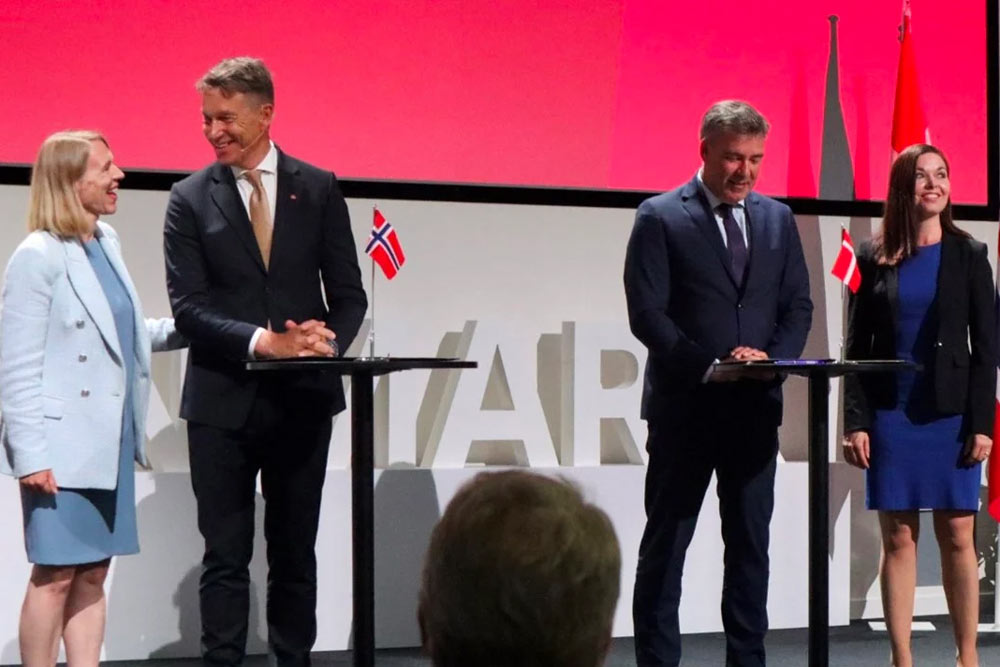 Strengthening the energy cooperation between Norway and Denmark
Norwegian Minister of Petroleum and Energy, Terje Aasland, and Denmark's Minister for Climate, Energy, and Utilities, Lars Aagaard, signed a MoU (Memorandum of Understanding) to strengthen Danish-Norwegian energy cooperation on carbon capture, utilisation, and storage (CCUS), offshore wind, and hydrogen.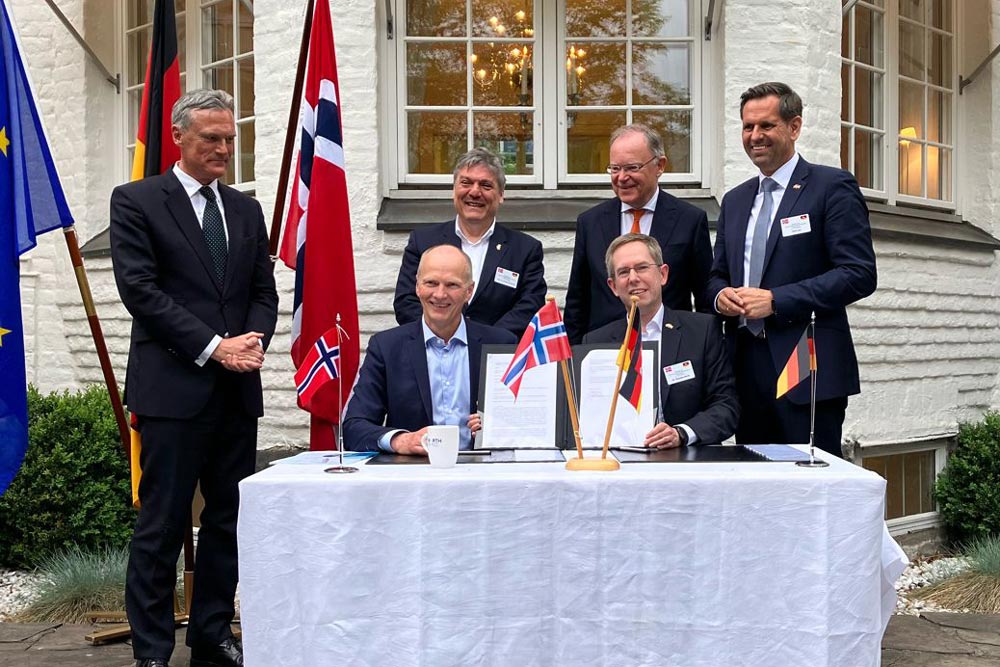 Research deal signed with Germany
The directors of NorthWind and ForWind (a German wind energy research centre) signed a Memorandum of Understanding for joint offshore wind energy research on 22 May, in the presence of a delegation of German dignitaries.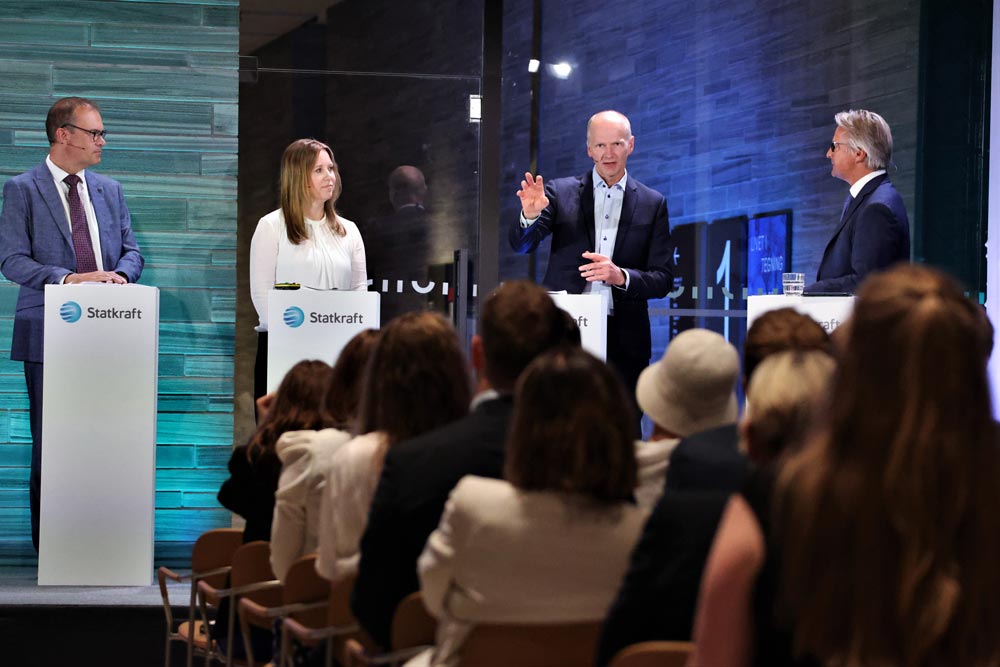 NorthWind represented at Statkraftkonferansen 2023
On 12 June 2023, NorthWind was represented at Statkraftkonferansen (the Statkraft conference) by Centre Director John Olav Tande during a session on wind power.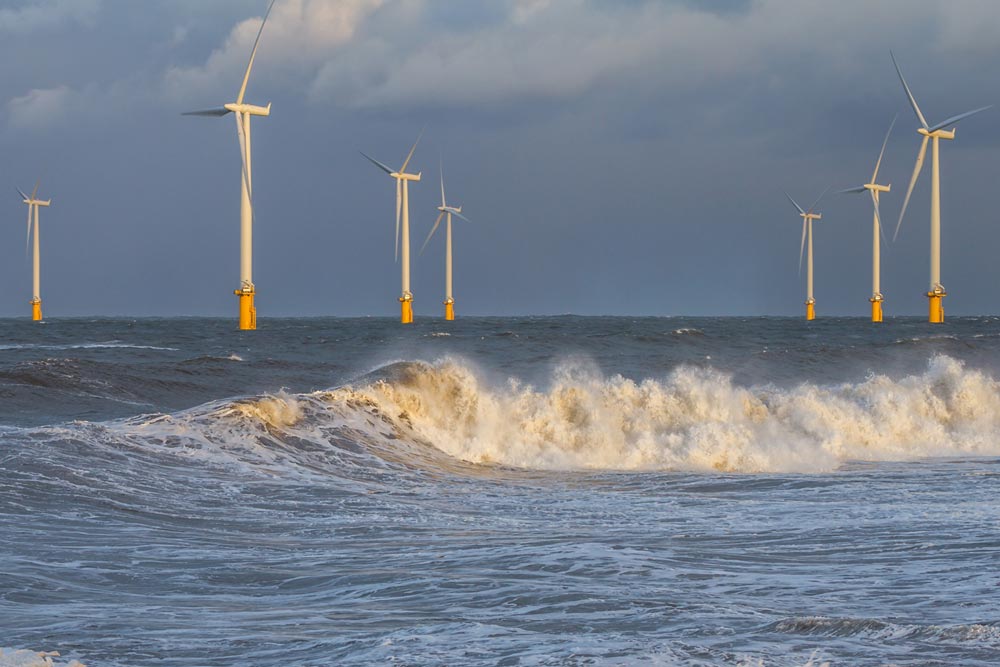 NorthWind partners receive funding for offshore wind projects
On 13 June, the Research Council of Norway (NFR) announced funding for 27 new projects on renewable energy research. NorthWind partners SINTEF Energy Research and SINTEF Ocean have received funding for six new projects that will strengthen research in various areas relating to offshore wind.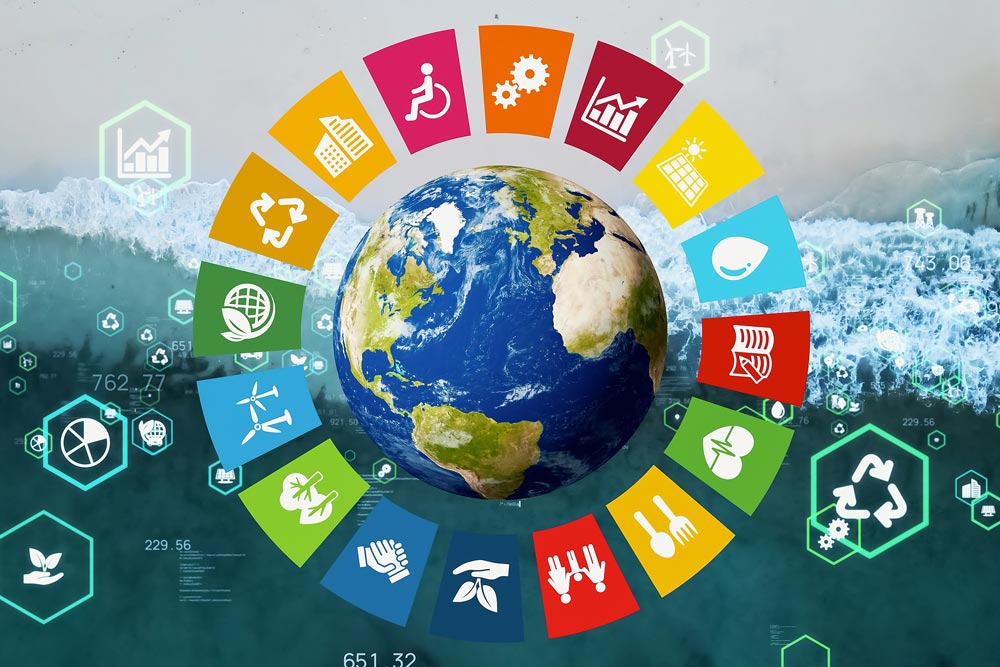 NorthWind's "Sustainable Wind Development" work package holds annual meeting in Trondheim
On 31 May 2023, members of NorthWind's Sustainable Wind Development work package gathered in Trondheim and online for the work package's annual meeting.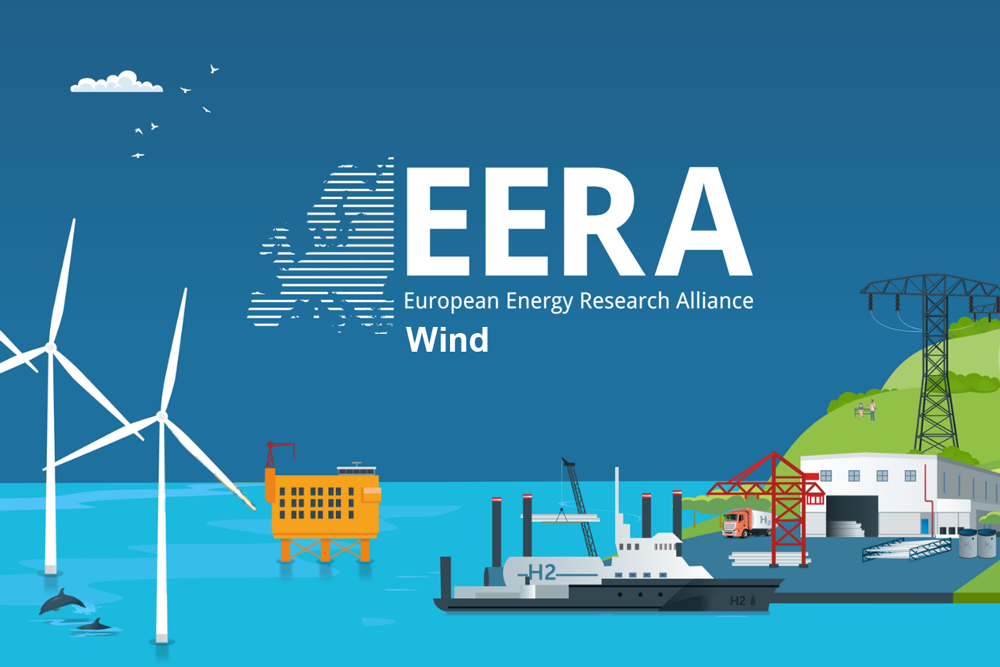 EERA JP Wind webinar: European Center of Excellence
Don't miss EERA JP Wind's next webinar, which will take place tomorrow and give an overview of the current status of the work to establish a European Centre of Excellence for Offshore Wind.
Tracking down the cause of water tree issues in wet design high voltage subsea cables
What makes water trees appear in some places on a subsea cable and not in others? This is one of the questions NorthWind spin-off project Ocean Grid is trying to answer about high voltage (HV) inter-array subsea cables.

If you wish to unsubscribe to all SINTEF-managed newsletters, click "Unsubscribe" below. If you only wish to unsubscribe to the NorthWind newsletter, click "Manage your subscription" and unselect NorthWind from the list.