Market consultation – Bench testing for WEC technologies
Hello from the IMPACT project!
During our project meeting in June, we kicked-off our Integration of Novel Test Rigs & Methodologies work package (WP7), wherein we will

develop

new test bench infrastructure to support the development of wave energy converter (

WEC

) technologies. This includes the design and manufacture of the drivetrain and structural components test rigs, which will be integrated to form a dual hardware-in-the-loop (DHIL) testing platform.




To do this,

we'd be grateful if you could fill out our 10-minute survey on the tests that users are most interest in performing on the rigs.




Feel free to forward this on to any other relevant wave energy developers/stakeholders.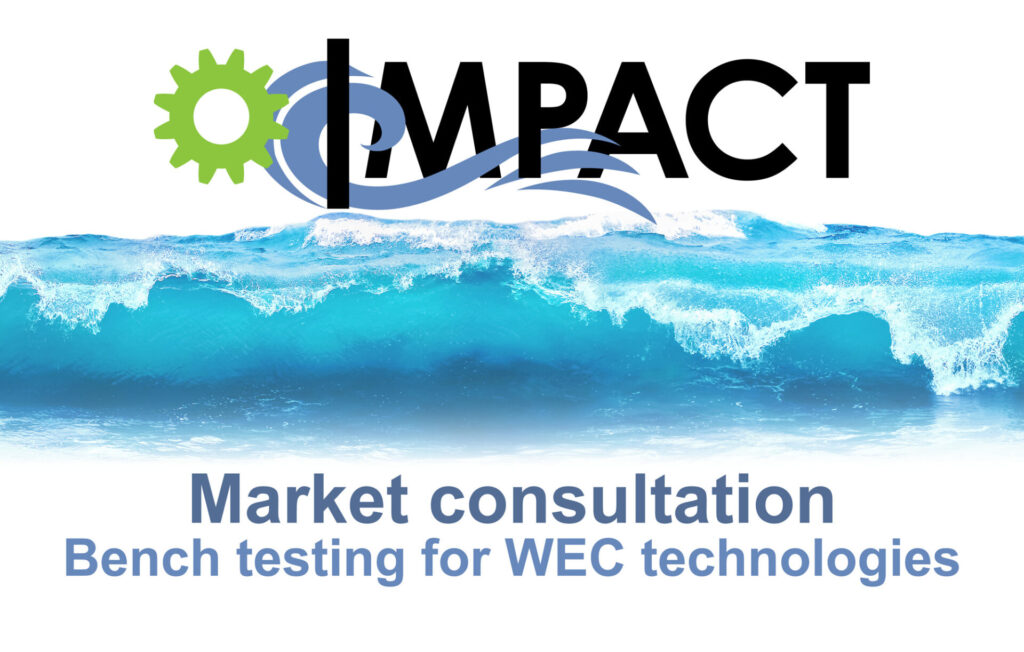 Thank you very much and stay tuned for more updates from the IMPACT project!


Dissemination & Communication Manager
IMPACT Contact Information