Dear ACCSESS newsletter readers,
These are exciting times for CCS!
Within a few weeks, the pilot scale CO₂ capture operation with the CO₂ solutions by Saipem technology will begin at Hafslund Oslo Celsio (formerly Fortum Oslo Varme) at Klemetsrud in Norway. In this newsletter, you can see photos from the reconstruction of the pilot rig, which was initially used to develop the full-scale CO₂ capture project at Klemetsrud – a project that will begin construction this year. In addition, our consortium member HeidelbergCement has recently announced that they have allocated EUR 1.5 billion for CCUS projects as part of their goal to reduce their CO₂ emissions by 47% by 2030.


In May, we finally managed to have our first in-person ACCSESS consortium meeting, with the majority of members able to travel to Oslo. It was fantastic to become better acquainted with our partners, and meeting together facilitated organic and productive discussions that only furthered our work towards achieving ACCSESS' overall goals.


So far, the project has been in operation for a year and we are looking forward to sharing results with you soon. In the meantime, we have produced blogs that present the thinking behind our project's vision, to Develop replicable CCUS pathways towards a Climate Neutral Europe in 2050, and explain how we in the project not only work with CCS in terms of CO₂ capture and storage but also redefine it as "capture, chains and society" in order to reflect the key challenges that need to be addressed for CCS to be successfully implemented.
Date announced for first ACCSESS open event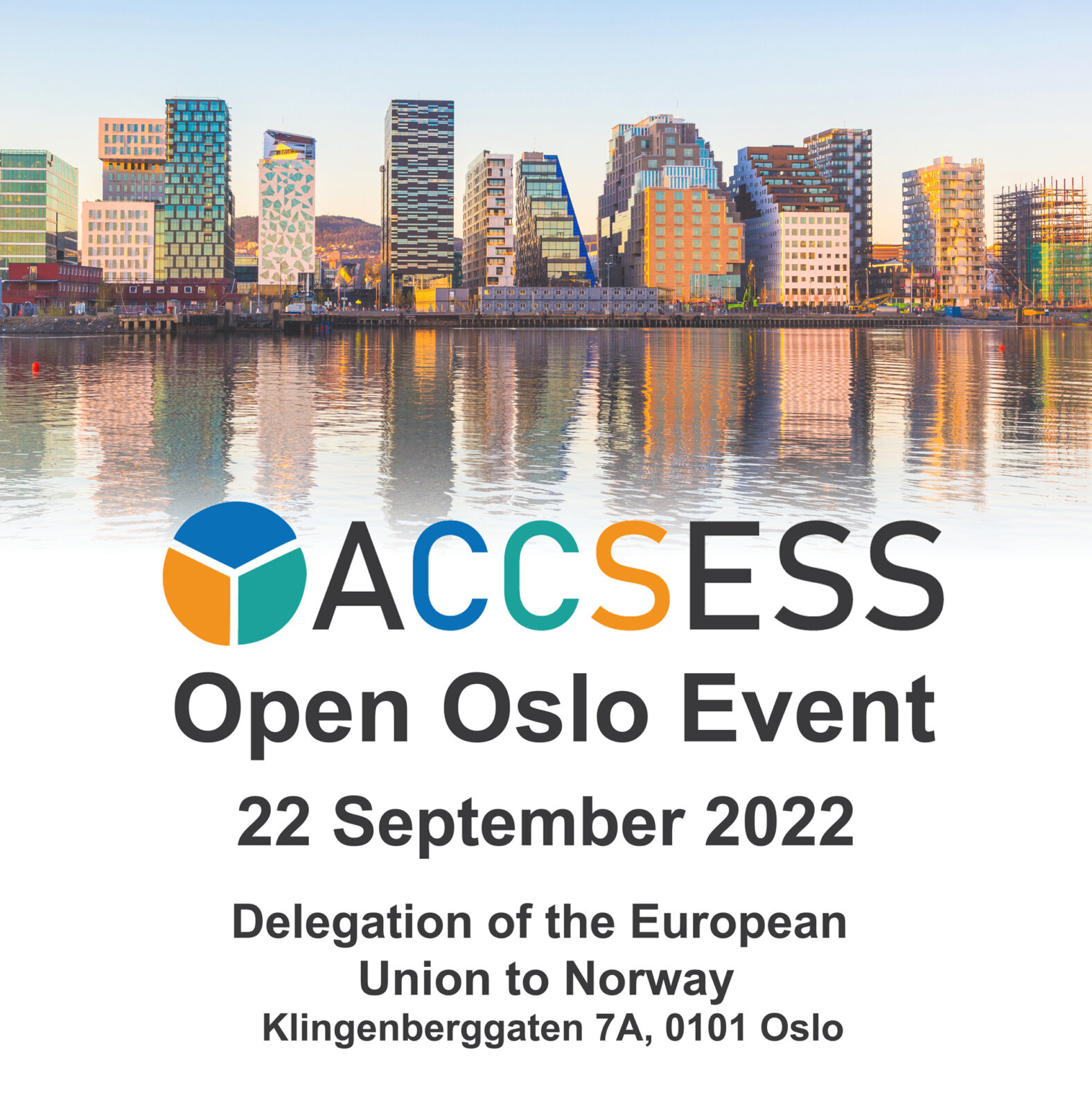 Mark your calendars! The ACCSESS Open Oslo Event will be held both online and at the Delegation of the European Union to Norway (Klingenberggaten 7A, 0101 Oslo).


ACCSESS is on LinkedIn!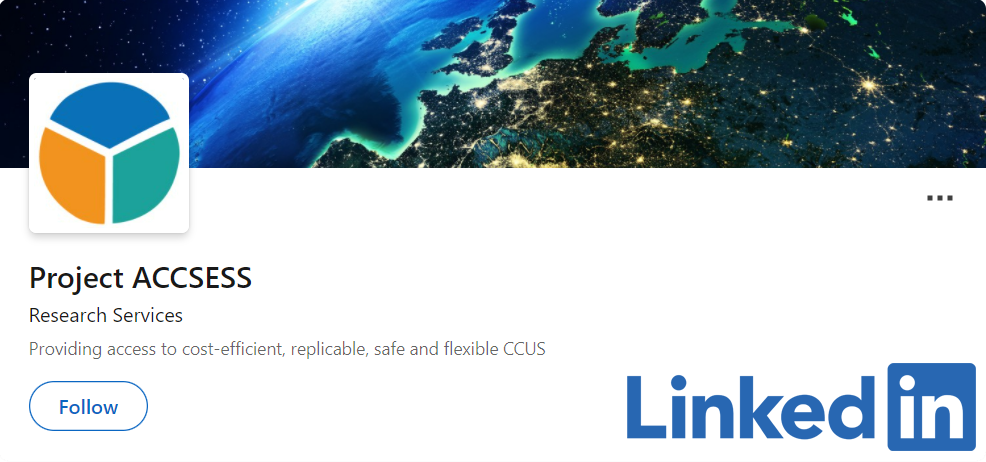 ACCSESS holds second technical meeting in Oslo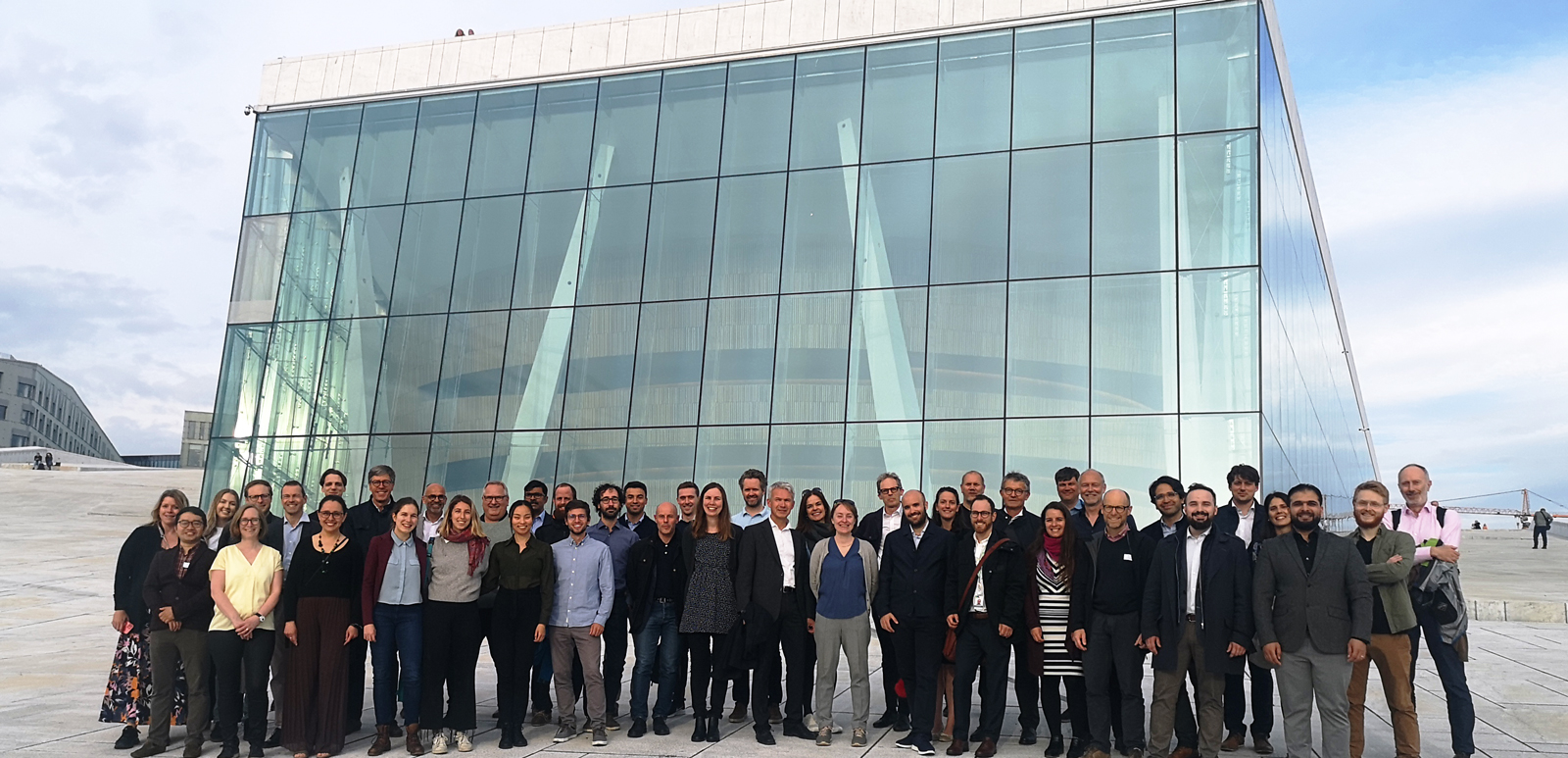 On 19-20 May 2022, the ACCSESS consortium convened in Oslo for the project's second technical meeting and first ever in-person gathering.


"It was fantastic to finally get to meet so many people from the ACCSESS consortium in person. We had very good and constructive presentations throughout the meeting. It was also very inspiring to visit Hafslund Oslo Celsio and see the CO₂ capture pilot rig, where its reconstruction for operation with the CO₂ solutions by Saipem capture technology is almost complete," said ACCSESS Project Coordinator Kristin Jordal.


ACCSESS partner is allocating €1.5 billion to CCUS projects as part of goal to reduce CO2 emissions
by 47% by 2030
On 24 May 2022, ACCSESS partner HeidelbergCement announced its intentions to reduce specific CO₂ emissions by a further 30% as part of its new sustainability targets. This would represent a 47% reduction in emissions compared to 1990 levels. The company's previous target was to reduce emissions by 33% compared to 1990 levels in the same period.


"CCUS is the only way so far to be able to produce CO₂-free cement and concrete," said Dr Dominik von Achten, chairman of the Managing Board of HeidelbergCement. "We are very well positioned here and are thus able to reduce our operating expenses, also through lower costs for CO₂ allowances. This is a clear competitive advantage for HeidelbergCement and an opportunity to sustainably improve margins, especially in Europe."


Fortum Oslo Varme is now Hafslund Oslo Celsio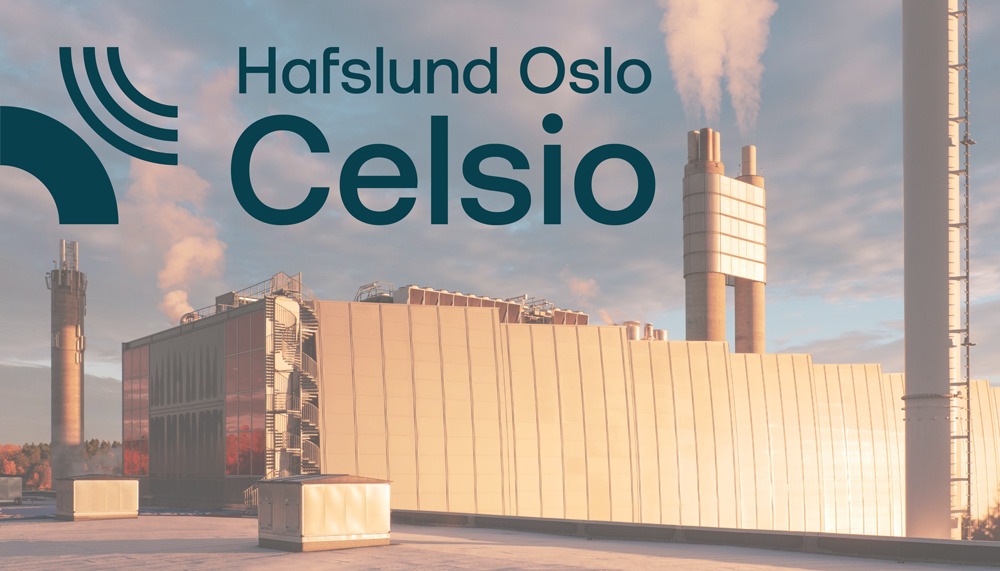 On 20 May 2022, ACCSESS partner Fortum Oslo Varme changed their name to Hafslund Oslo Celsio to reflect the company's change in ownership.


This follows an agreement on 22 March 2022 between the City of Oslo and the new owners of Fortum Oslo Varme on the realisation of full-scale CO₂ capture at Fortum's waste-to-energy plant in Klemetsrud, Norway.


"The realisation of CCS at Klemetsrud is very important not only for Norway but also in a European context. We are excited to work with Fortum (Hafslund) in ACCSESS," said Kristin Jordal, ACCSESS' project coordinator.


Pilot rig construction update at Hafslund Oslo Celsio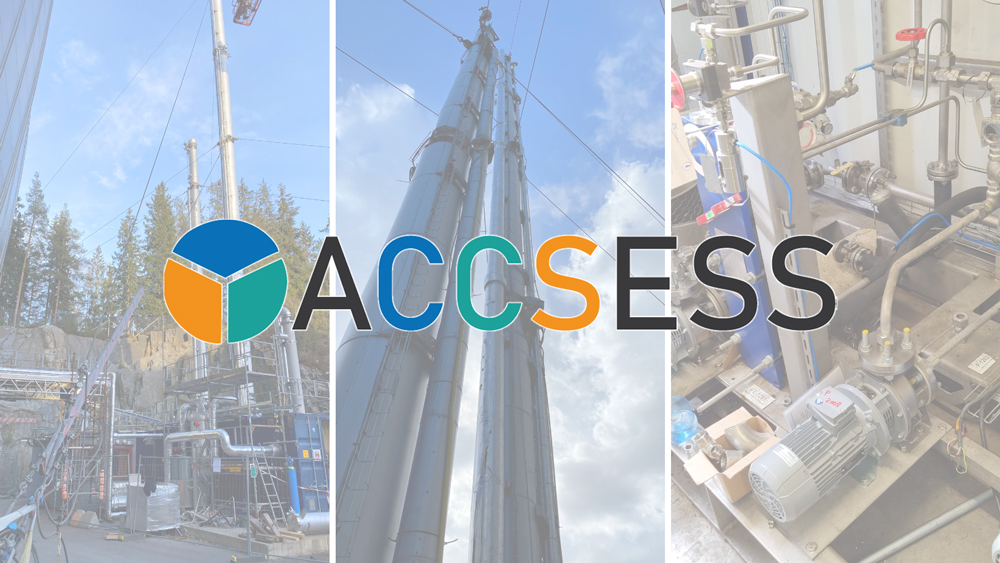 Modifications are currently being made to the pilot rig at Hafslund Oslo Celsio for testing to begin with Saipem's CO₂ capture technology. Following these modifications, the pilot plant will be tested using the Saipem technology in different industrial environments.


ACCSESS presented at kick-off event for
new carbon dioxide removal project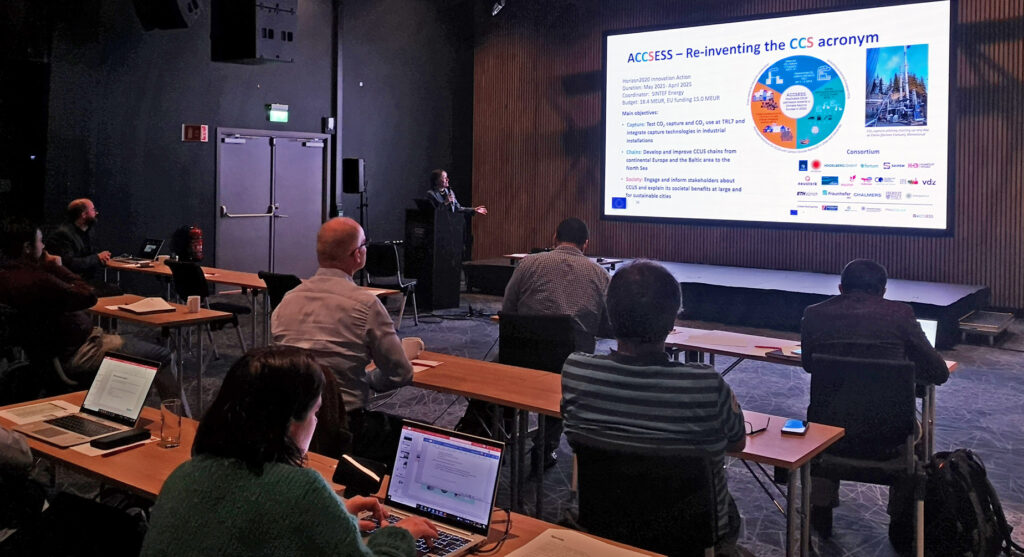 On 22 June 2022, ACCSESS Project Coordinator Kristin Jordal presented ACCSESS as part of a presentation on carbon dioxide removal (CDR) at the kick-off event for the project "The Norwegian Continental Shelf: A Driver for Climate-Positive Norway"
(NCS C+).


Much like ACCSESS, NCS C+ is a project for CDR. However, its focus is on four particular climate-positive technologies with the potential to capture and remove carbon dioxide and methane on the Norwegian Continental Shelf. The project is associated with the Green Platform project "Carbon Links" (LINCCS), led by Aker Solutions and funded by the Research Council of Norway, Innovation Norway and Siva.


"LINCCS has a similar budget as ACCSESS, and will, like ACCSESS, end in spring 2025," noted Kristin. "So I think we can expect a lot of interesting results in the field of CCS and CDR to be released at the same time."


ACCSESS takes centre stage at Trondheim Tech Port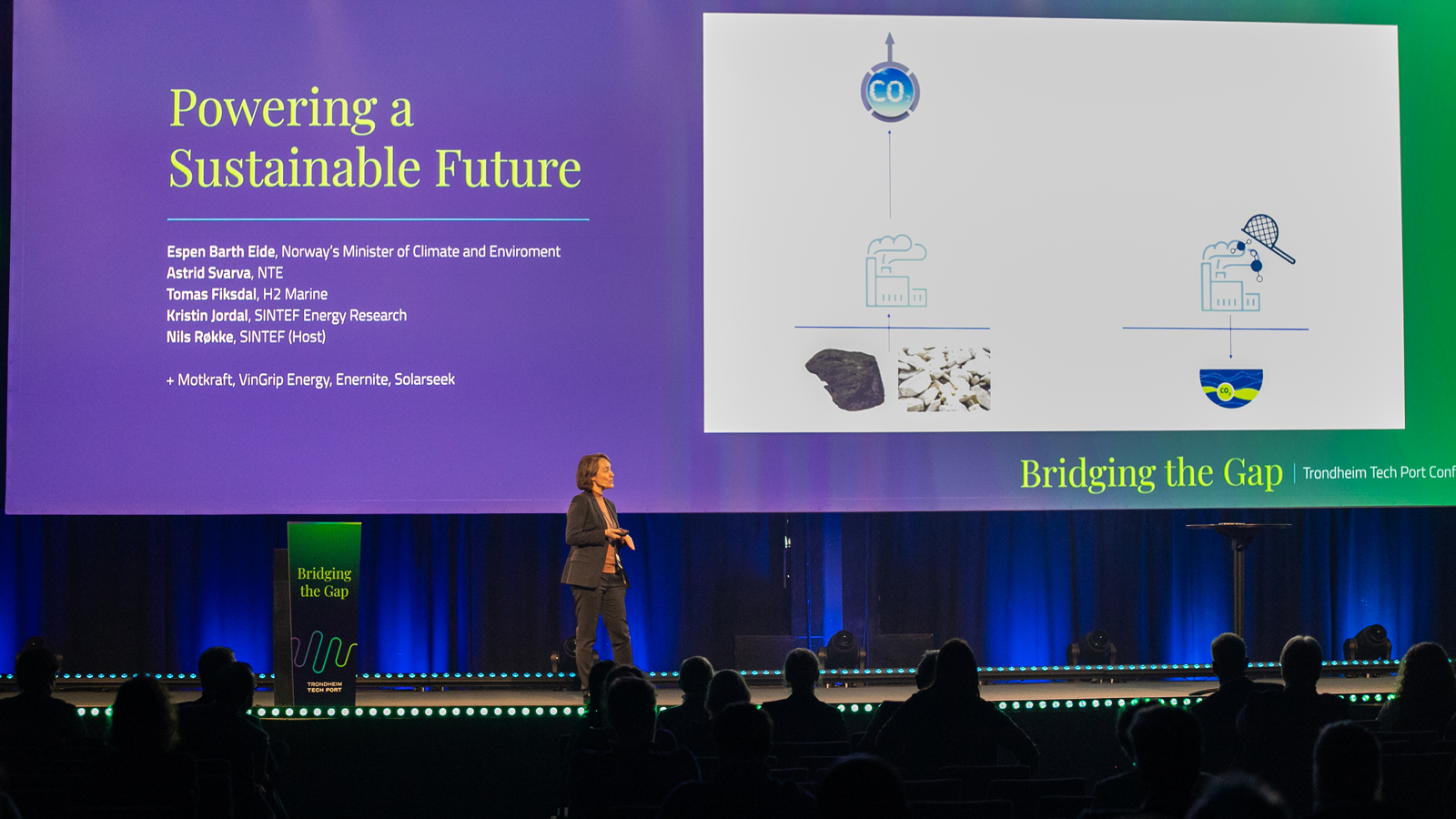 On 28 March, ACCSESS Project Coordinator Kristin Jordal presented the ACCSESS project at the Trondheim Tech Port.


Were you unable to attend Trondheim Tech Port this year? Kristin's presentation on how ACCSESS is working to reduce and remove European CO₂ emissions is now available to read as a blog post.


Introducing ACCSESS
In this two-part blog series, Project Manager Rubén M. Montañés explores the main motivations of the ACCSESS project and how it aims to contribute to achieving a climate-neutral Europe by 2050.


Part one explores how the project seeks to remove current and future CO₂ emissions from four industrial sectors.


Part two focuses on how the project has redefined "CCS" to reflect its work with accelerating CCS deployment and innovation.


Meet the ACCSESS partners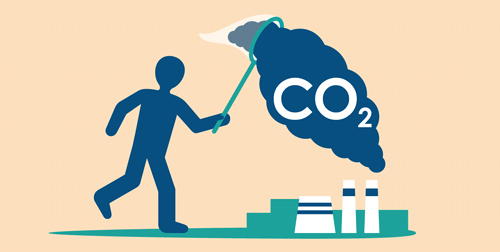 Get to know more about the partners in the ACCSESS consortium, how they work with CCS, and how they are contributing to ACCSESS. You can read the latest "Meet the Partner" entries on the ACCSESS website:

Feel free to share this copy with a colleague or friend.